On 14th November, 2019, Cộng Cà Phê proudly opened the first store in Malaysia, marked a new milestone on the journey to bring Vietnamese Coffee Culture to the world.
Our store located at: Lot LG19, Nu Sentral, No 201 Jalan Tun Sambanthan, Kuala Lumpur.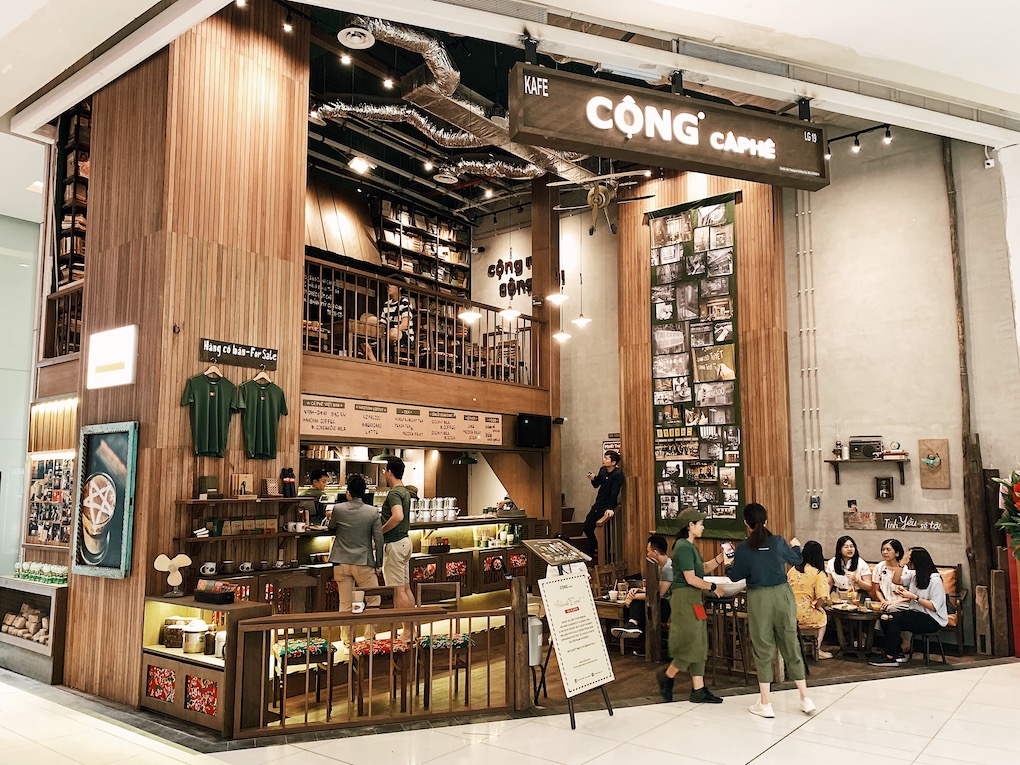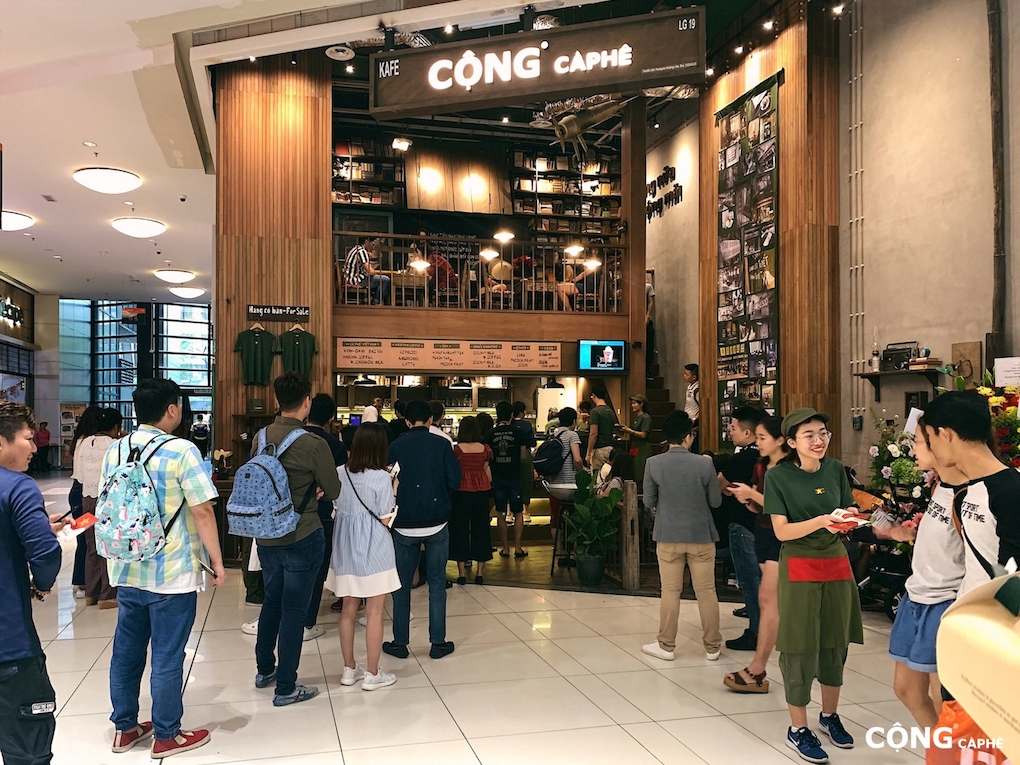 The environment and design of our stores are inspired by the social atmosphere, habits and the most trivial everyday objects from families in the Subsidy period.

The application of such inspiration ranges from the feel of past kitchens and dining tables to the living rooms and bedrooms; from the cupboards and attics to the vintage televisions; from the studying corners filled with framed certificates on the wall, to the old bookshelves; from the classrooms and meeting halls for community
activities in the neighborhoods, to the images reminiscent of cinemas from the old times; from the family-owned cafés and crammed sewing shops, to the small re-pairing stores and the old selling & renting bookshops; etc.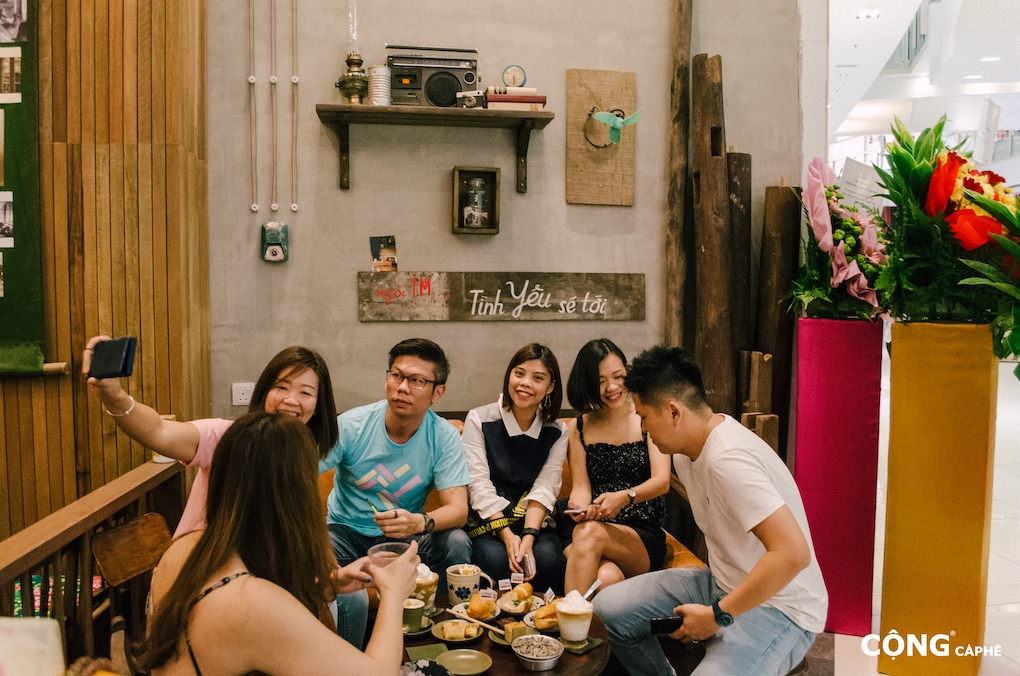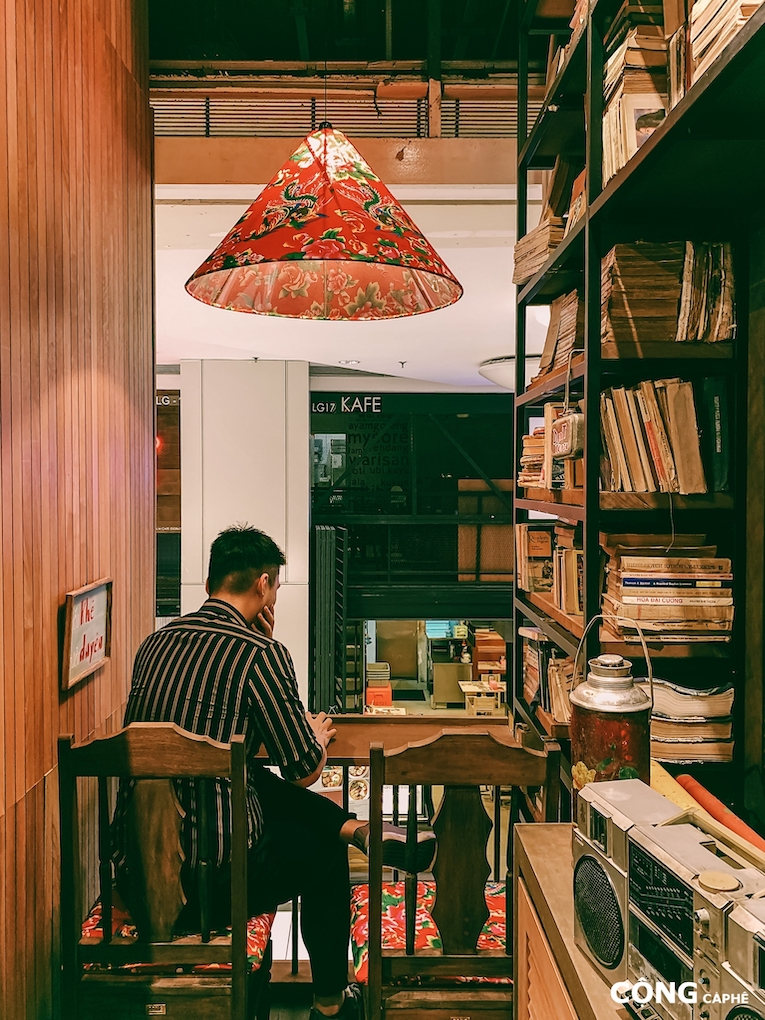 Besides our signature drinks such as: Coconut Milk With Coffee (Cốt Dừa Cà Phê), Coffee With Coconut Milk (Bạc Xỉu), Peach Tea With Passion Fruit (Trà Đào Chanh Leo), we also bring the famous Vietnamese Bánh Mỳ to Kuala Lumpur this year.
So, we guess, you gonna have a good time with us. Hurry up and come get a coffee!