Vinh City has welcomed the first Cong coffee store, will officially open on May 10, my friends!
Still wearing the dark army green, the new Cong coffee store with 2 floors and an area of ​​more than 300m2, spacious and spacious for you to gather to have fun, study, relax, do whatever you want! We invite you to visit!
📍 Address: Cong - 61 Ho Tung Mau, Truong Thi ward, Vinh city, Nghe An province.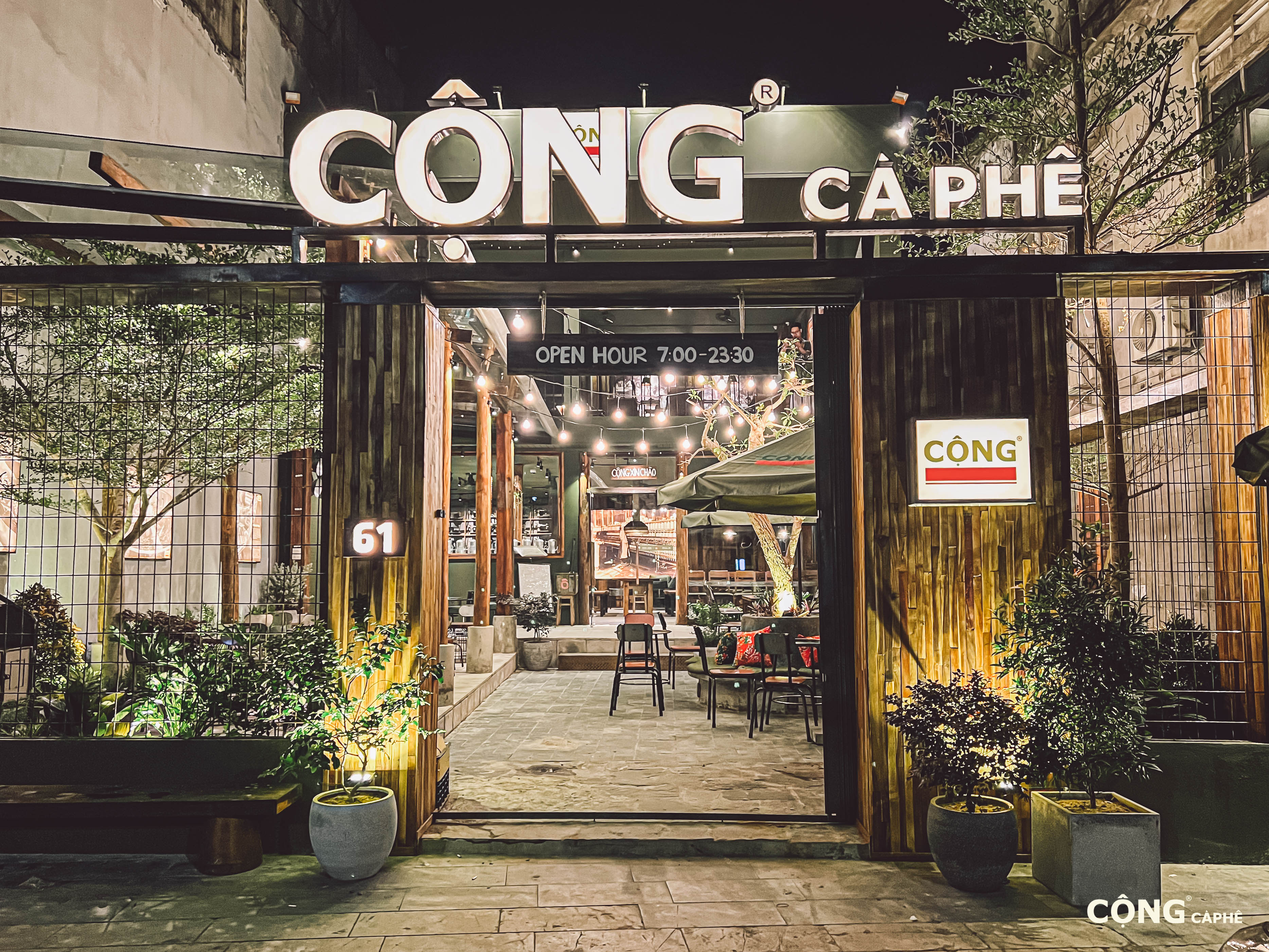 👉 Join with us via : bit.ly/SuKienKhaiTruongCCP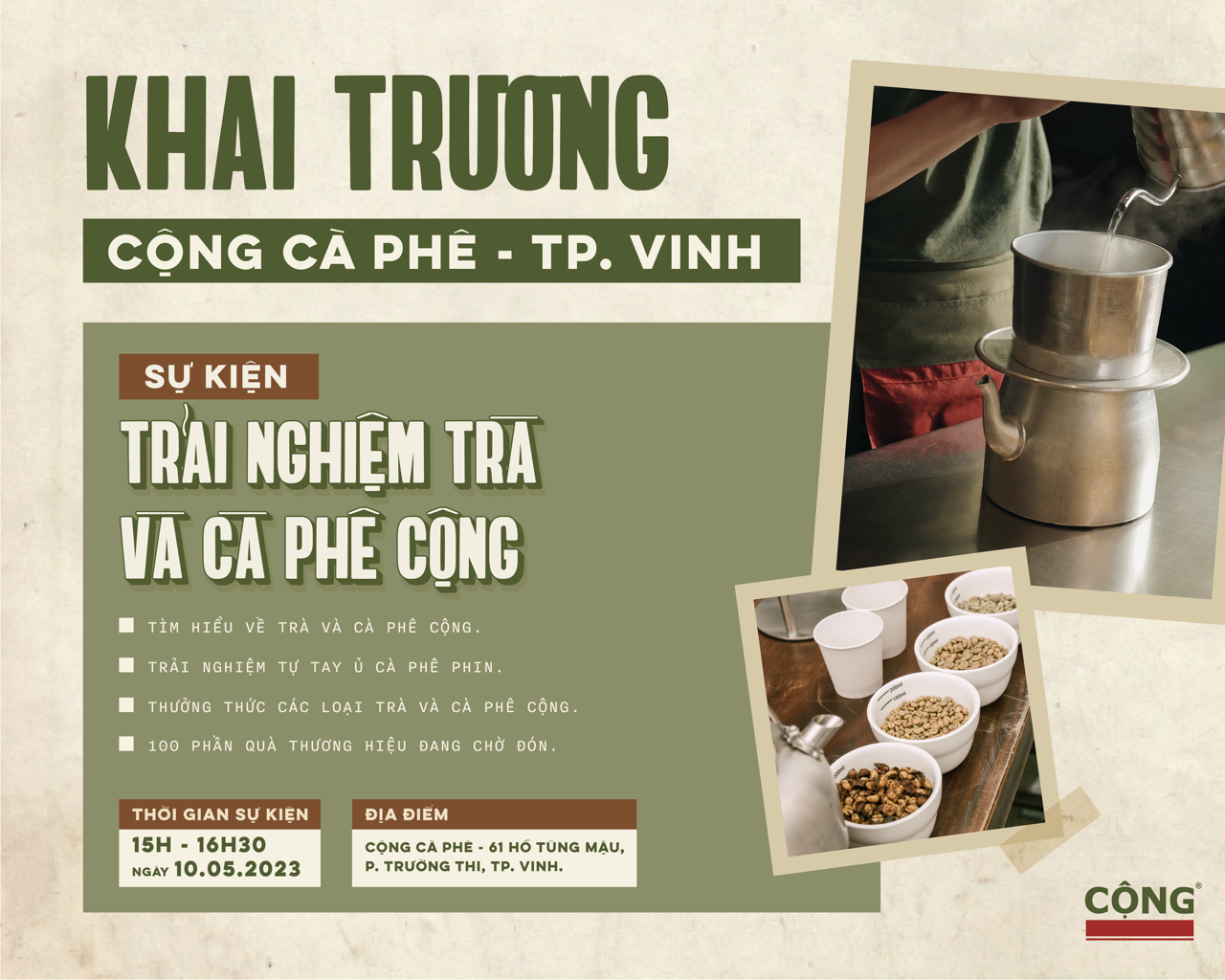 At the event, Cong will accompany you:
- Find out, discover the story behind the characteristic strong flavor of Cong Tea and Coffee
- Experience in making tea and brewing filter coffee by yourself
- Enjoy the original Mountain Tea, fine Vietnamese Coffee and the "star" purchasing points of the Cong App
- And 100 brand gifts are waiting for you on this opening day!
The event is free of charge, you are welcome to fill in your registration name, wait for the opening day to come and play with us for the joyness ♥️
⏰ Time: 15h - 16h30, May 10th, 2023